These classes provide opportunities for adults to become better equipped for their Christian walk as well as a place where newcomers can build relationships and become acquainted with the church family at Clay Center Covenant in a smaller group environment. You are welcome to connect with one of the many opportunities that take place on Sunday mornings from 10:15am-11:00am! See listing of current classes below.
Current Adult Sunday School Classes
August 21 – December 18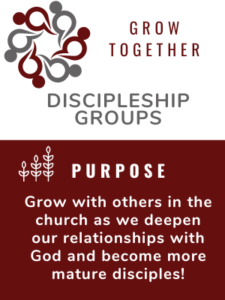 Women: "Cultivating Holy Beauty" by Jessie North
Men: "Every Man A Warrior" by Lonnie Berger
The Adult Sunday School classes are designed such that individuals will meet in small groups of 6-8, Sundays* from 10:15am – 11 am, and are designed for adults desiring to go deeper into their spiritual walk with Jesus.
Women:  Reach out to Denise Beutler, rdbeutler@gmail.com;  Dana Kelley, jdksix@hotmail.com or Kathe Decker, kfdecker@sbcglobal.net, with any questions or you would like to be a part of a group.
Men: Reach out to Merlin Chestnut, merlinbchestnut@gmail.com, with questions or if you would like to be a part of a group.
*Groups are available Sunday mornings, Wednesday evenings, and a Wednesday morning women's group.